See on Scoop.it – English-Attack! Thailand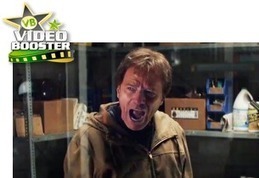 Ajarn Donald's insight:
Featured this week on English Attack!
Movies: Action
An interactive exercise based on the video clip "I Deserve Answers " of Godzilla.
CLIP SUMMARY IN ENGLISH
In this clip from the 2014 re-make of the original 1954 Japanese science fiction film about a monster who ravages a city, nuclear physicist Joe Brody (Bryan Cranston) demands answers to his questions about what happened to his wife and son.
Food
A visual dictionary on the topic Fruit.
Learn 21 new words and expressions related to this topic. For every vocabulary item there is an illustration, a definition, its use in a sample sentence, and audio pronunciation.
See on www.english-attack.com