See on Scoop.it – English-Attack! Thailand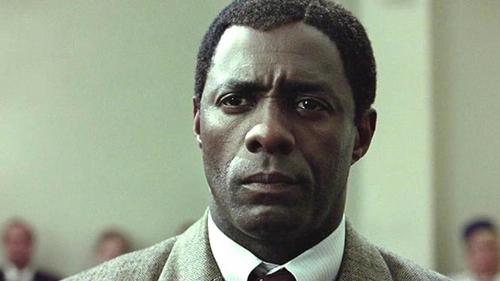 Sharpen your vocabulary reflexes with this word game using the words and expressions from this Video!
Ajarn Donald's insight:
The video karaoke game
In SayWhat?, you listen to the dialogue from a video clip line by line. Where prompted, you'll have to type in the missing word or expression.
If you can't type in the missing item correctly, you can listen to that part of the dialogue again, or skip to the next one.
Your score is determined by the speed and accuracy of your answers.
In Learning mode, the missing items are limited to the target vocabulary in a Video Booster. In Expert mode, any word in the dialogue can be the randomly withdrawn and you will be asked to replace it.
SayWhat? is without a doubt the most entertaining way to practice your oral comprehension in English.
เกมส์คาราโอเกะจากวิดีโอ
เกมส์ SayWhat? คุณฟังบทสนทนาจากวิดีโอบรรทัดต่อบรรทัด คุณจะต้องพิมพ์คำหรือวลีที่หายไปอย่างถูกต้อง ถ้าคุณพิมพ์คำไม่ถูกต้อง คุณสามารถฟังบทสนทนาอีกครั้งหรือเลื่อนไปเล่นสิ่งอื่น
คะแนนจะได้จากความเร็วและความถูกต้องของคำตอบ
ในโหมดการเรียนรู้ คำที่หายไปจะอยู่ที่คำศัพท์ใน Video Booster ในโหมดพิเศษแต่ละคำในบทสนทนา คุณสามารถใส่เข้าหรือเอาออกก็ได้
SayWhat? เป็นเกมส์ที่ให้ความบันเทิงมากที่สุดในการฝึกความเข้าใจ การออกเสียงในภาษาอังกฤษ
สถานที่ตั้ง
English-Attack Thailand
สอบถามข้อมูลเป็นภาษาไทย:
Supawan Inbunna โทร. 088-249-4917
อีเมล: supawan.inbunna@english-attack.com
สอบถามข้อมูลเป็นภาษาอังกฤษ:
Donald Patnaude โทร. 081-855-2701
อีเมล: donald.patnaude@english-attack.com
เว็บไซต์:
English-Attack Thailand
Facebook
See on www.english-attack.com