See on Scoop.it – English-Attack! Thailand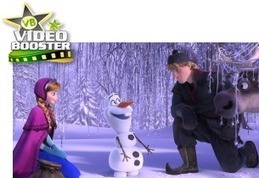 Ajarn Donald's insight:
An interactive exercise based on the video clip "No Heat Experience" of Frozen. CLIP SUMMARY IN ENGLISH
In this scene from the Disney animation about an epic journey to free a kingdom from eternal winter, Olaf, a snowman, imagines that he would really love to experience summer – without fully understanding the consequences.
KEY VOCABULARY FOR THIS VIDEO
summer – donkey – reindeer – experience – focus – idea – heat – the way
PlacesA visual dictionary on the topic Stores And Shops.
Learn 25 new words and expressions related to this topic. For every vocabulary item there is an illustration, a definition, its use in a sample sentence, and audio pronunciation.
WORD OF THE WEEK
CONVENIENCE STORE
Definition in English:
a store, sometimes p a gas station, that is open late and sells snacks, cigarettes, milk, newspapers and magazines
Karaoke / Movies: DramaA SayWhat? game based on a video clip ofMandela – Long Walk To Freedom.
Improve your listening and comprehension skills with this addictive video karaoke game.
English-Attack Thailand
สอบถามข้อมูลเป็นภาษาไทย:
Supawan Inbunna โทร. 088-249-4917
อีเมล: supawan.inbunna@english-attack.com
สอบถามข้อมูลเป็นภาษาอังกฤษ:
Donald Patnaude โทร. 081-855-2701
อีเมล: donald.patnaude@english-attack.com
https://www.facebook.com/EnglishAttackart or
See on th.english-attack.com