See on Scoop.it – English-Attack! Thailand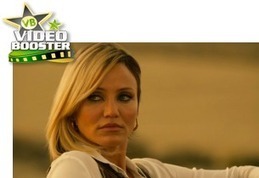 Ajarn Donald's insight:
Featured this week on English Attack!
Movies: DramaAn interactive exercise based on the video clip "Truth Has No Temperature" of The Counsellor. CLIP SUMMARY IN ENGLISH
In this clip from the film about a lawyer who finds himself in trouble when he gets involved in drug trafficking, nightclub owner Reiner (Javier Bardem) asks beautiful but tormented Malkina (Cameron Diaz) wheth
BeginnerA visual dictionary on the topic Things To Sit On.
Learn 18 new words and expressions related to this topic. For every vocabulary item there is an illustration, a definition, its use in a sample sentence, and audio pronunciation.
WORD OF THE WEEK
CHAIR
Definition in English:
a four-legged, rigid seat for one person, having a back to support the person in a sitting position
Karaoke / How ToA SayWhat? game based on a video clip ofHowcast.Improve your listening and comprehension skills with this addictive video karaoke game.
See on th.english-attack.com