See on Scoop.it – On This Day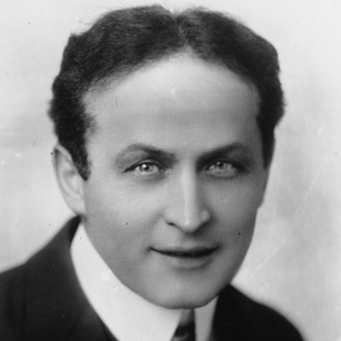 Delve into the secrets of Harry Houdini, who rose to stardom as the most famous magician and escape artist the world has ever known, at Biography.com.
Ajarn Donald's insight:
He made the wrong choice.
Born Erich Weisz on March 24, 1874, in Budapest, Hungary, young Harry Houdini moved with his family to Appleton, Wisconsin, where he later claimed he was born. Fascinated with magic, he began performing and drew attention for his daring feats of escape. In 1893, he married Wilhelmina Beatrice Rahner, who became his onstage partner as well. Houdini continued performing escape acts until his death, on October 31, 1926, in Detroit, Michigan.
See on www.biography.com