See on Scoop.it – Ajarn Donald's Educational News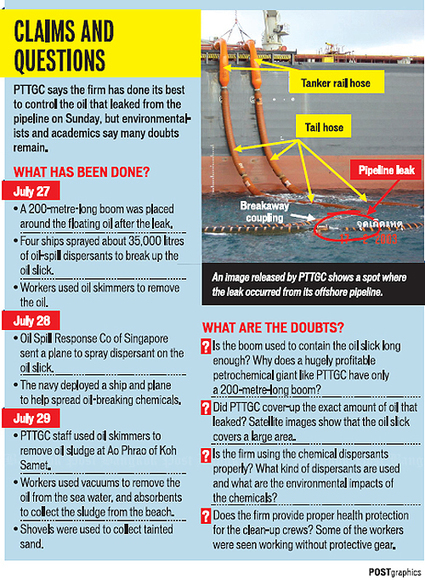 Learn English a great deal easier by getting key stories in the news, vocabularies, news read to you, music video and much more with Bangkok Post Learning English channel
Ajarn Donald's insight:
Lack of information about the chemicals has promptedexperts to pressureauthoritiesand PTTGC to provide more details.
"It's important to know what chemicals they are and how much is being used so we can decide on measures to prevent possible negativeimpacts," Arpa Wangkiat, a professorat Rangsit University's environmentalengineering department, said.
"Don't leave questions to society. Disaster management should not be left in the hands ofone participant"
Ms Arpa said her studies have found the use of dispersants can result in environmentaldamage and health problems.
See on www.bangkokpost.com