See on Scoop.it – English-Attack! Thailand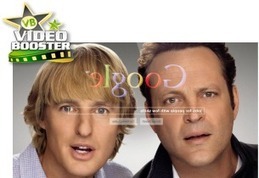 Ajarn Donald's insight:
แบบฝึกหัดเชื่อมโยงกับวิดีโอคลิป PaddleของThe Internship. สรุปคลิปเป็นภาษาอังกฤษ
In this clip from the comedy about two former salesmen who attempt to re-boot their careers with an internship at Google, Billy (Vince Vaugn) and Nick (Owen Wilson) repeatedly give the "wrong" answers during a workplace conduct seminar.
หัวเรื่องสมุดภาพด้านบนAt The Supermarket.
เรีบนรู้21 คำศัพท์ใหม่และการแสดงความคิดเกี่ยวข้องกับหัวเรื่อง ทุกคำศัพท์มีภาพประกอบ คำจำกัดความ มีตัวอย่างประโยคแบบง่ายง่ายพร้อมกับการออกเสียง
See on th.english-attack.com