See on Scoop.it – Ajarn Donald's Educational News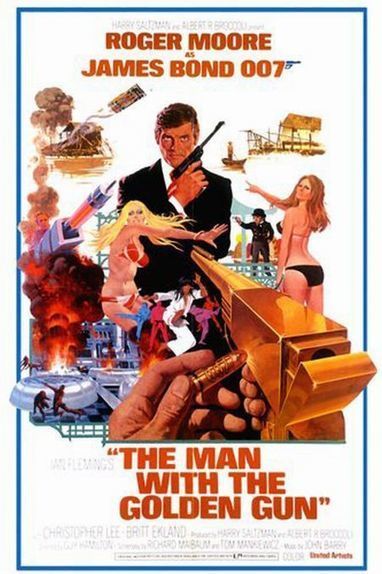 James Bond's world of fast cars, girls, guns, gambling & fighting bad guys, captures 50 years of male fantasy & dreams.
A series of events are to be held on Friday to mark the 50th anniversary of the James Bond films, the iconic spy saga that helped define half-a-century of cultural, political and technological upheaval.
The suave British agent, code name 007, appeared on the silver screen for the first time in the 1962 classic "Dr. No", introducing himself with the immortal line "Bond… James Bond" over a high-stakes game of baccarat.
Bond has been played by six different actors over the 22-series adventure, but has always maintained his obsession with fast cars, beautiful women, high-tech gadgets and vodka Martinis — shaken, not stirred.
"For all the attempts at change, the core of the Bondian world remains the same: obsessed with sex and violence, hypermasculine, simplistically nationalistic, and addicted to conspicuous consumption,"…
…The 23rd and latest film, "Skyfall", has its worldwide premiere in London on October 23 with Daniel Craig playing Bond for the third time.
The "Skyfall" theme tune, sung by British diva Adele, will be released at 00:07 British time on Friday, although the track was leaked online on Tuesday…
Few would have believed that Bond would become a global institution when "Dr. No", an adaptation of Fleming's 1958 novel, was released on October 5, 1962.
Critical reaction to the film saga's first installment was mixed, with Time magazine calling Sean Connery's Bond "a great big hairy marshmallow."
Critics have noted that Craig's muscular and moody performances are in sharp contrast to Roger Moore's light-hearted portrayals and Connery's old-fashioned machismo, mirroring changing social conventions.
"The 007 series now presents a male hero who is emotionally vulnerable, fallible, and in many ways psychologically broken," explained Lindner. "Ironically, this is much closer to the 'screw-up' Bond of the original novels.
But attempts to modernise the so-called 'Bond girls' do not break with the formula.
the idea that the sexist 'dinosaur'… could evolve into working for a female boss is very interesting.
As well as evolving Bond's personality, the franchise has also adapted to shifting geopolitics.
"We went from Cold War villains, to post-Communist villains, to post-9/11 terrorists, and so on,"….
…"The entire Bond lifestyle of the 1950s and 60s — of walking into the casino in a tuxedo, the exquisite and peculiar taste in food and in alcohol — all of this is extraordinarily exotic."
(Source: Bangkok Post, World, James Bond fans mark 50 years, 5/10/2012, AFP News agency, Agence France-Presse, link)
See on www.bangkokpost.com