See on Scoop.it – Ajarn's Bits & Pieces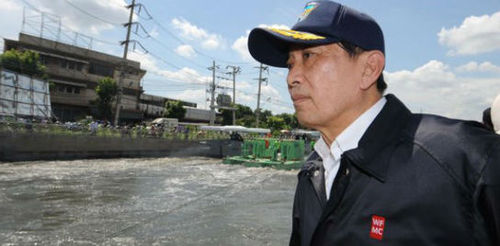 Science and Technology Minister Plodprasop Suraswadi, in his capacity as Water and Flood Management Committee (WFMC) chairman, assured that Thailand's capital will be spared from being submerged this year, as the amount of water is much less than last year.
The WFMC chairman said this year's rain is less than last year by 20 percent. In addition, the amount of water which flows through the country's central region to the sea, is 1.4 billion cubic metres, while last year it was 24 billion cubic metres. Even if there is flooding, it will last for only 1-2 hour.
"We now have a 100 percent flood-proof solution in Bangkok unless 10-12 typhoons hit the country, which is impossible" said Plodprasop.
Meanwhile, Foreign Minister Surapong Tovichakchaikul, who is also in charge of the National Water Resources and Flood Policy Committee (NWFPC), said that the water level in Sukhothai province is going down, while insisting that the flood situation will not deteriorate like the massive flood in 2011.
http://igg.me/p/226805?a=1118398
See on bangkoktimesaver.com