Via Scoop.it – Ajarn Donald's Educational News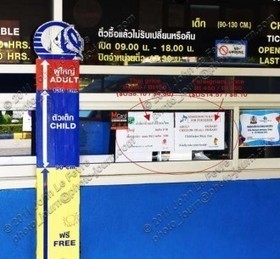 The death of Leicestershire English teacher Gareth Davies is one of the most needless deaths to have occurred in Thailand in several years…
Abandoned and betrayed in Bangkok
With this rush to catch up, good, dedicated, native-English language teachers are in demand, with various countries trade missions actively promoting vacancies. However, rather than value those who answer the call, qualified teachers (and others) can find themselves abandoned and betrayed.
Mr Davies was one such man. A man who his students describe as being "very caring", "very patient", and so committed that "he spent money buying a laptop computer to help him with his classes instead of looking after his health" and seeking treatment for the Crest Syndrome he was afflicted with.
It wasn't just his students who thought highly of him and in the days following his death various bulletin boards and forums saw numerous tributes being posted, particularly from those he worked with in Hua Hin prior to joining Kasem Bundit University, that paid tribute to his ability with a pool stick, describing him as "very intelligent and perceptive, with a fine, dry sense of humor", and committed to his students.
While Mr Davies salary of Bt30,000 a month is high by working-class Thai standards, it could at best be described as "sufficient" for a single person with a fairly quiet social life and living in very modest accommodation.
In Bangkok Bt5,000 (£102 / $US169) a month doesn't buy much of an apartment, and is typical of what two, three or four Thai people share, comprising little more than a four meter x four meter (13′ x 13′) unfurnished room with a private bathroom.
By the time utilities, transport and meal costs are taken into account there would be little to allow for a lavish life partying in the flesh-spots of Bangkok throwing back over-priced drinks while watching naked teenage girls attempt to feign enthusiasm for their second or third stimulated sex show of the evening.
For Thai teachers the salary is even less and a large portion of Bangkok's nine million people earn well below Bt20,000 (£408 / $648) a month, making the range of safety nets that are theoretically in place to supplement for low wages and the lower cost of living increases the country has enjoyed in the past a vital necessity.
In many instances these same safety nets are also available to legally employed foreigners, with some, access to the public hospital system being one, available to tourists or anyone else who can produce an identity document.
Read more: Betrayal in the land of smiles – the death of Gareth Paul Davies http://photo-journ.com/2012/10114#ixzz1qeR7wlzC